A network organization by design
Relying on a team present across 3 continents, Orson provides a unique capacity to build and implement cross- border reputation or development strategies. We can open doors to unlock a market, to identify the right partner, or to create the opportunity to speak out to position your business for success.
Hong Kong
London
Paris
San Francisco
Tech partners
To provide the best advisory capacity, Orson has assembled a platform of dozens of world-renowned experts in artificial intelligence. We partner with the most innovative industrial players in this field, in particular : AIC, Zebra, World Game.
Zebra Insights
Zebra Insights Group is a global network of industry experts, senior executives and speakers across diverse sectors. They share their strategic insights and knowledge at conferences and events globally.

World Game
World Game is an impact game studio that turns scientific and societal problems into mobile games to leverage the power of collective and artificial intelligence.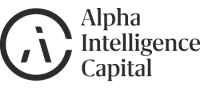 Alpha Intelligence Capital
Alpha Intelligence Capital (AIC) is an entrepreneurs-led global venture capital fund that invests in deep Artificial Intelligence/Machine Learning (AI/ML) technology-based companies.